Have you been searching for a Union County Plumbing Repair professional? Most plumbing pipe problems seem to be unique issues yet they are very common. When a pipe bursts or a toilet is clogged up and need plunging, it does not indicate a problem with the plumbing system. Always be careful of what you put down your sewer pipelines. Sometime homeowners are particular in how much trash bags are piled outside their homes. It may be unappealing and could make us more conscious of what we do and do not throw away. Yet, with our plumbing we sometimes feel different, whether we are washing our dishes or flushing baby wipes down the toilet, we are capable of disregarding our sewer pipelines.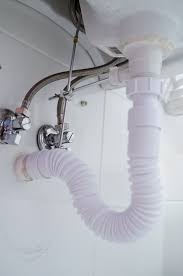 Our drains are like another trash can yet if not conscious of what we are throwing in it can cause great damage to the plumbing system. The environmental effects and damages that are caused to pipes are too important to ignore.
Union County Plumbing Repair | Things you NEVER put down the Drain:
As a general rule, only flush toilet paper and wash down environmentally safe soaps and shampoos in your pipes. Homeowners with garbage disposals have buildups resulting in failure to the sewer lines just from food waste. If you are not sure if it is safe for your pipes, it is best to just throw it away in your regular garbage. Some items that can cause serious damage to the sewer pipelines include; Grease, medications, paper towels, coffee grinds, paint, cotton, stickers on produce, and egg shells. You should also read and follow instructions for disposing any kind of chemicals.
Union County Plumbing Repair | Signs there may be damage in Your Sewer Lines:
Even though there may be extended damage in the sewer lines beyond incorrectly disposing of waste, the sewer lines can also be an old system or there may be tree growth interference beyond your control. Here are some symptoms to watch for that could indicate that there is damage in the sewer lines; the scent of sewer gas, mold growth, septic waste in the property, slow draining, cracks in the foundation of the home, or sinkholes. If you have noticed any of these issues, it is critical to seek professional plumbing help as soon as possible. Observing these issues early can save a great deal of money and time, since replacing sewer pipelines can be expensive and time consuming.
So do you think you may have an issue with your sewer line? Whether you or the previous owners mistreated your system or your pipes are old and vulnerable to cracks or leaks, it may be time to contact a Union County Plumbing Repair professional for guidance and assistance. Delaying it will only result in further damage. At Budget Rooter Plumbing Plus we are patient and willing to answer all your plumbing questions. As an owner-operated business, we believe it is important that you are informed about any plumbing service you hire us to complete, making sure it is done on time and within your budget. Budget Rooter Plumbing Plus has teams that are not only experts in the field, but are known for their honesty, professionalism and dedication. We are a friendly company and 100% committed to resolve all your emergency plumbing needs. New Jersey families choose Budget Rooter Plumbing Plus when they want an honest, affordable and family friendly residential plumbing repair company for their household. Give us a call today at 908-822-2004 for an appointment. We will get your sewer pipes working freely all year round. We are honest. We are affordable. We are good.