Is there anything worse to deal with while making dinner than a sink drain clog? Catching the clog early can help. Home owners hate dealing with plumbing issues because they're always messy. Are you in need of a Union County drain cleaning service? Professional drain cleaners are famous for saving the day. You can have all the running water you want but clogged drains can still ruin your day. Are you afraid to call the plumber because of the cost? Getting drain cleaning service without draining your bank account is exactly what home owners want. Finding an affordable drain cleaning service is like finding gold to a home owner.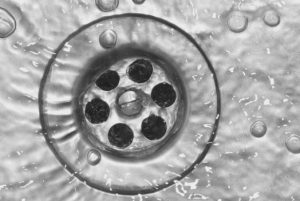 Union County Drain Cleaning | Dealing with plumbing emergencies is never convenient
You know that life brings challenges like clogged pipes at the most inopportune moments. Are you preparing a big meal for guests? Is it your turn to prepare the bake sale goodies? Did your long day at the office just get longer because you can't clean up the kitchen? Home owners rely on running water in at least two rooms of the house at all times.
Your call to the professional drain cleaning service is like a quiet call for help. Home owners can't see why the water isn't going down the drain. You rely on professionals with the skills and equipment to fix the situation quickly. Home owners seek out companies with the means to isolate and clear blockages fast. Dealing with plumbing emergencies is never convenient.
Union County Drain Cleaning | Are your drains taking longer to empty than they did before?
Waiting for an emergency situation isn't a good idea. Are your drains taking longer to empty than they did before? You might notice the water staying in the drain longer than it should. Are you standing in several inches of shower water? Does the kitchen sink back up or drain slowly? Is the toilet refusing to plunge? Who are you going to call?
Calling for a drain cleaning to increase the drainage speed is a good idea for your entire house. Video inspections can determine where clogs are hiding. Hydro Jetting can remove most clogs fast. Professional drain cleaners can take care of your whole house from inside to the sewer lines. Home owners who trust the professionals are assured that the entire drainage system is running clean.
Union County Drain Cleaning | Relying on service professionals who are trusted
Home owners expect the best service possible where their homes and families are concerned. You rely on companies that show up on time and complete the work they promised. Your drain cleaning service should guarantee their work in writing. Home owners also want friendly service from professionals that are visiting them. Have you asked the neighbors who they recommend? Is there a local drain cleaning service that your family and friends trust? Getting a recommendation from someone you trust is a comforting feeling. Home owners love to share information about service providers that have exceeded their expectations.
When it comes to Union County drain cleaning, Budget Rooter Plumbing Plus has a stellar reputation. Our customers know they can trust us to do the job right the first time. We offer specialized services in drain and sewer cleaning. You can have your drains and sewer lines cleaned in no time. Are you facing any type of plumbing or drain cleaning emergency? You can call us for service day, night or weekend without expecting to pay more. We treat everyone like family. You deserve the best drain cleaning service available in Union County. We look forward to serving you.